Koper Kajoe Wooden Briefcase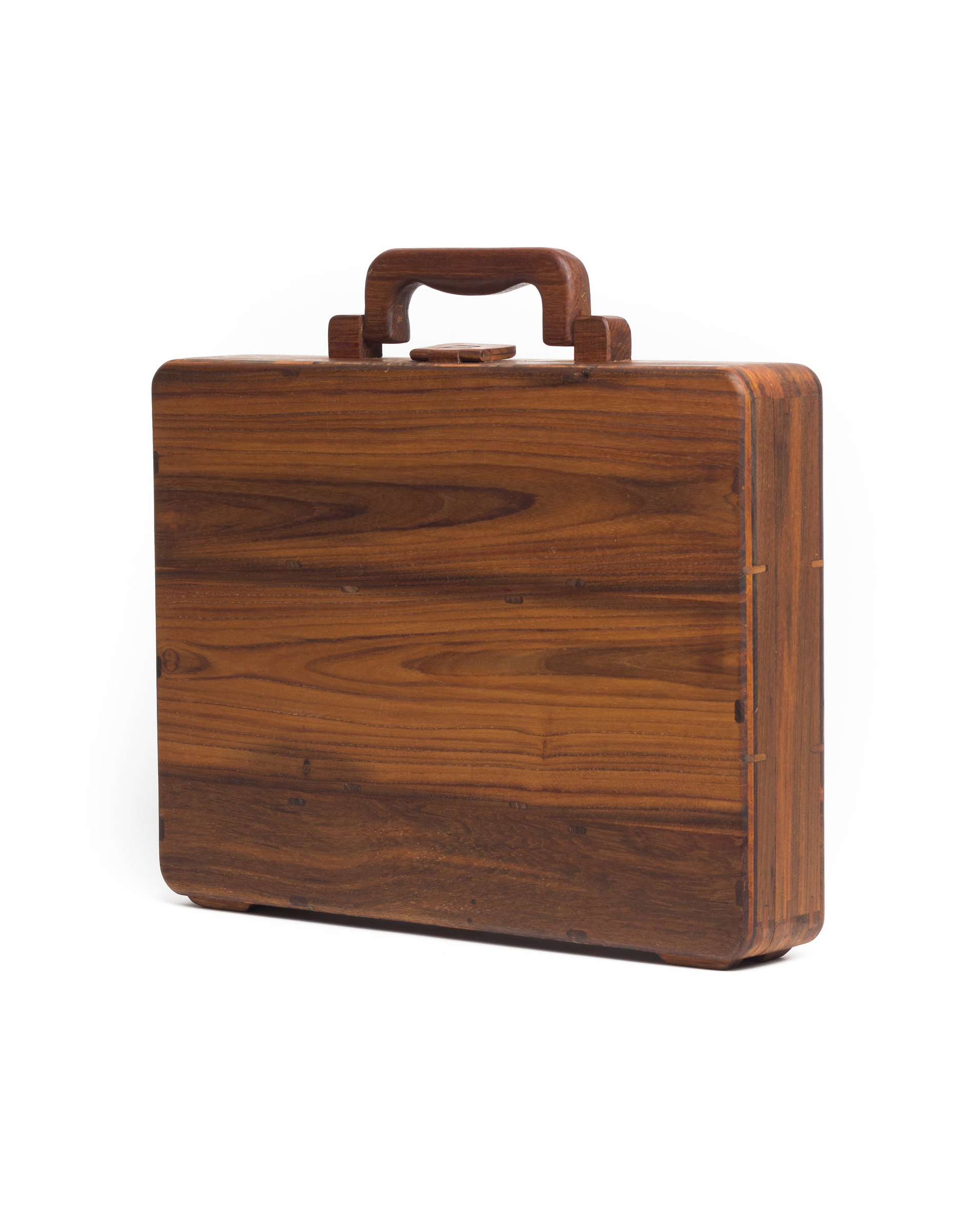 Koper Kajoe Wooden Briefcase
By Sanoesa
Sculpted from solid wood with finesse by an expert artisan, this wooden briefcase is then paired with beautiful sheep leather that originates from Garut, Indonesia.
Every briefcase comes with its own authentication number to show its limited production which means you will own a unique product of your own.
Sanoesa takes pride in hand crafting each product to order. It takes approximately 30 days to produce this briefcase from the time of your order.
Made in Indonesia
Briefcase outer dimensions: 36.0 x 29.5 x 6.5 cm
Briefcase inner dimensions: 33.7 x 23.7 x 4.0 cm
Box dimensions: 39.6 x 33.5 x 9.5 cm
Weight: 3.9 kg [box] / 1.9 kg [briefcase]
Materials: Teak [100 years old Soekohardjoe Djati] + interior sheep skin lining
Authenticity card included
Production time: 30 days [Please be patient as we will do our best to get your order to you as soon as we can without compromising design and quality]
Note: Certain countries require items made from animal and/or plant materials to be declared at customs and quarantined (if needed). Starchie will not be responsible for any delays and costs arising from customs requirements.