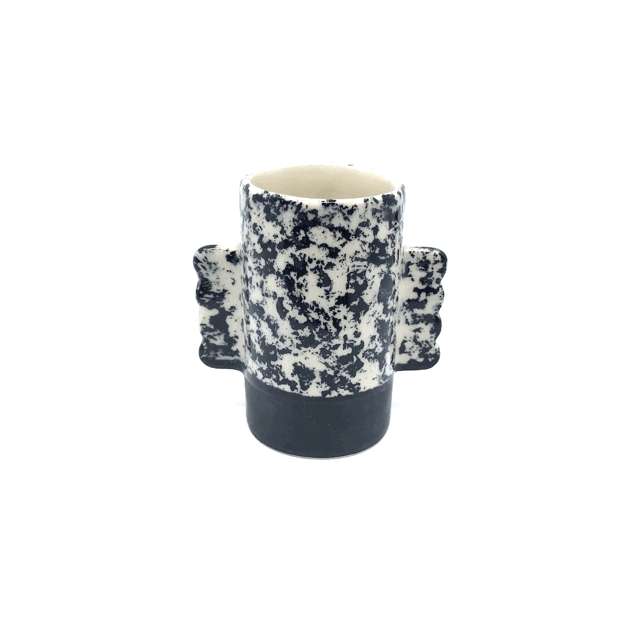 Teribi Espresso Cup
The Teribi collection is inspired by the colours captured on camera of the San Pedro de Atacama desert in Chile, South America.
Extracted from memories of the desert, sunsets, the historic adobe buildings and the salt flats lagoon filled with flamingos, the designers hope you'll enjoy their beautiful blend of blue, pink, grey and green colours in this collection.
Get a different morning lift in a Teribi espresso coffee cup and make a difference.
Article: Teribi series - Espresso cup
Made in Indonesia
Diameter: 4.5 cm
Width: 7.4 cm
Height: 7.8 cm
Volume: 100 ml
Weight: 0.115 kg
Colours: Varied
Material: Glazed stoneware
Microwave safe + Dishwasher safe
Please note that while our photography represents the products' colours as accurately as possible, not all screens are calibrated for colours in the same way. Colours may vary in person from what you see on your screen.