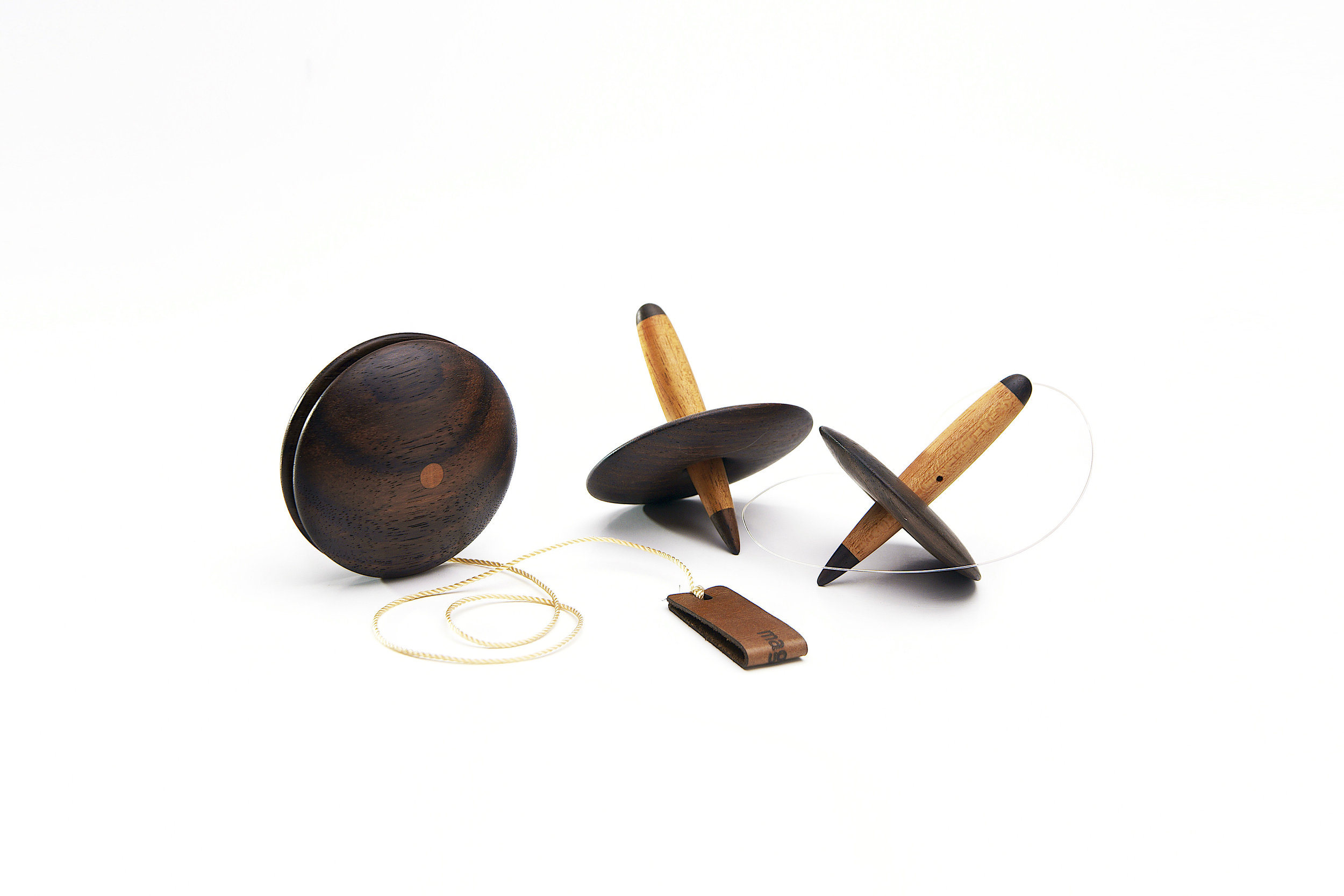 Toisu Wooden Toy Set
By Magno Design
Reminisce your childhood with this charming wooden toy set.
Consisting of a yo-yo, hole-stick, and spinner, these toys are hand-crafted from high-quality pine and Indian rosewood with polishing that adds a unique luster.
yo-yo + hole-stick + spinner
Made in Indonesia
Dimension: 7.5 x 9.0 x 4.7 cm (box)
Weight: 0.75 kg
Materials: Pine + Indian rosewoord
Finish: High quality wood oil / wax
Colour variance: Due to the handcrafted quality, there might be colour/pattern variances that make each product unique.
Photo credit: Magno Design